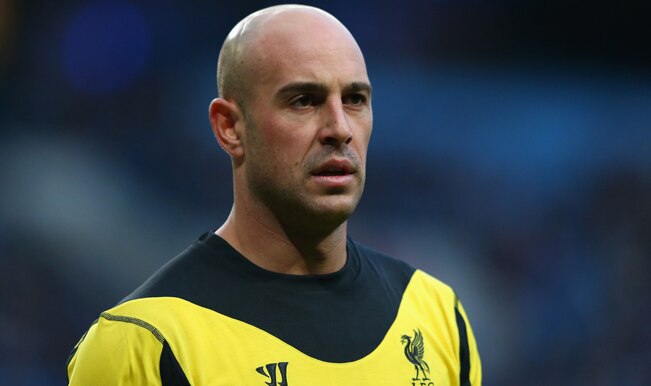 Former Liverpool goalkeeper Pepe Reina joined Bayern Munich for a reported £2 Million after he was loaned out to Napoli last season. He played at Liverpool has played in the No. 1 position for 285 matches for eight seasons after being signed in July 2005 from Villareal, winning an FA Cup, a League Cup, an FA Community Shield and UEFA Super Cup in Liverpool colours.
After the transfer he posted an open letter on twitter giving his reasons as to why he left Anfield.
My farewell letter from Liverpool FC @LFC: 'Once a Red Always a Red': http://t.co/57j7d8EUp1

— Pepe Reina (@PReina25) August 8, 2014
Reina stated that the most important reason he left Liverpool was because he knew that Liverpool had chosen Simon Mignolet as their number 1 and the time had come for the change.
"All I can do now is look forward to a new adventure at Bayern Munich and being reunited with Pep Guardiola, who was my first captain at Barcelona. Hopefully I will enjoy being with them as much as I enjoyed being with Liverpool and again, I am fortunate to be going from one great club to another," he wrote in the letter. One wonders why would he join Bayern Munich where he would be the reserve goalkeeper with Manuel Neuer being the first choice.