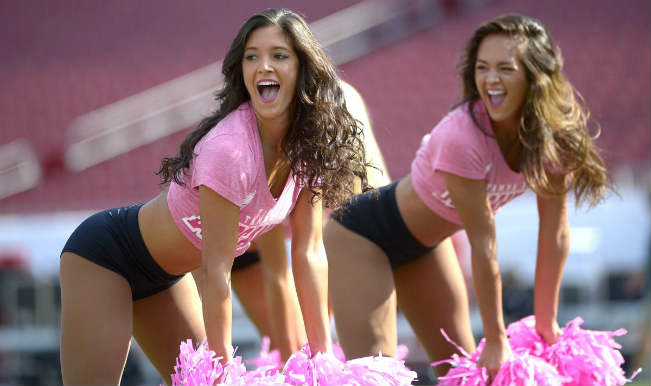 Yes you heard it right! The NFL games where the gorgeous cheerleaders are a treat to the eyes of many will get change to be closer to the fans .Not just this but there are many more additional perks that are being offered. So this good news would ensure that the coming season fans will rush to the NFL games.
With sparkling white teeth, long hair and barely covered breasts, adds a tinge of glamor to the National Football League fields .Their motivation ranges from yelling to immense physical action packed performance, these girls who gyrate their  hips and dance the day out are definitely the center of attraction.
A handful of team have come up with this unique deal with an app development company named 'Experience' .This app development company helps to make a new tech app that will somehow bridge the gap between the action happening on field and the fans like never before.
The app will help you to receive up gradation to experience while you are in the stadium. From getting on to the field before kickoff to ordering a cheerleader directly to your seat, there are many other attention grabbing  details still unannounced to download onto your smart phone.
There are three teams that have given a nod to this extravagant idea. The Seattle Seahawks, Atlanta Falcons and Tampa Bay Buccaneers are three teams that have agreed the deal.
"Anything from pregame on-field, to a birthday message, to cheerleader visits, to mascot visits, to the fly-by pass, which is a dedicated lane where you don't wait to get into the stadium," Falcons CEO Jim Smith explained. "All the experiential things sold out within the first four hours they were made available."
The teams are going out of their way to improve the whole game experience for the fans .The NFL is not just about football now. They are spending up extravagantly for something that rings a sexist idea? And even if cheerleaders are immensely necessary when it comes to entertainment, why are there not any in the female sports?