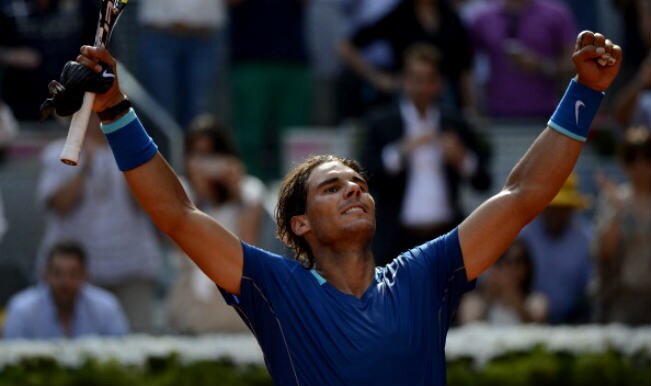 Johannesburg, May 31: World No. 1 Rafael Nadal reportedly took a moment to contemplate about the future of tennis after he won for the 61st time in his 62nd match on the clay court at the French Open.
Nadal, who might become the first man in history to win five straight French Open titles if he wins this year as well, said that a generation is walking away and others will replace the top players, adding that it would not come overnight, but it would come, Sport24 reported.
Nadal, who advanced to the third round of the Roland Garros after beating 20-year-old Austrian Dominic Thiem in straight sets, reportedly revealed that he is almost 28 while Novak Djokovic and Andy Murray are 27 and Roger Federer may be 32, but he said that they are not going to be their for 10 more years.