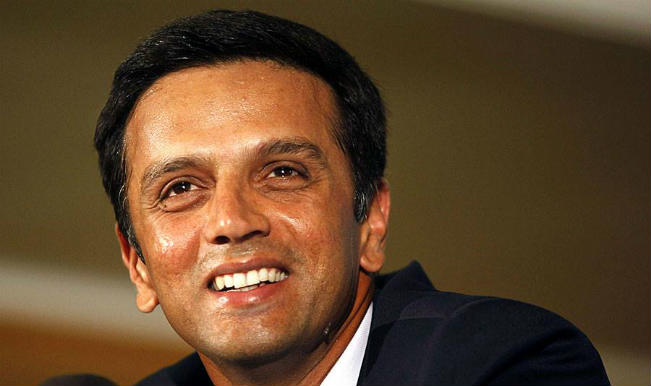 Sunil Gavaskar, former captain of the Indian cricket team, vehemently lashed out against current chief coach of the team, Duncan Fletcher, and called for his removal, while suggesting Rahul Dravid as a possible new coach.
Giving Fletcher's performance as a coach a 1.5 on 10, the legendary opener said that the former was not pushing the players enough, which could be done by a younger coach who, "will have the drive, will have the intensity, and will want to prove that he has got the coaching credentials."
He scathingly spoke of Fletcher's role since his appointment after the amazing World Cup victory in 2011, which saw the team performance deteriorate drastically. He said that it was understandable if the team and staff did not want to make any changes only if the supporting staff was the same as those who were behind the win, including Gary Kirsten. However, the time left for the next World Cup was less than a year. It was enough, though, for a better coach to improve the situation, since the current staff was not helping anything, he said.
He felt that Fletcher has done nothing as a coach, nor as a cricketer, and moreover his services were rejected by the England & Wales Cricket Board, or the ECB. Gavaskar said that Fletcher did not possess the credentials of Gary Kirsten or John Wright, who excelled in international cricket. He said that the board had taken up Fletcher as coach on the advice of Kirsten, which was fine until the team started showing abysmal performances. This, according to him, signaled the need for change.
According to him, a coach had to be in touch with the modern aspects of the game, to take the team forward. He felt that if great cricketers like Harbhajan Singh and Virender Sehwag, who had impressive records, could be dropped for poor form and performance, the same should apply to staff.
Gavaskar felt that at the current stage, India needs a younger coach. The lack of individual and team improvement in performance had to be stopped with someone who had the energy to galvanise the team, he added. Irrespective of what would happen in the world T20 Championship which began in a week, he felt that work needed to begin now, since waiting would not improve results.
He added that he did not necessarily mean a younger coach by age, but of a younger attitude and approach, which would better preparation. Gavaskar said that the first name he could think of was Dravid, who was a respected player and a successful captain. He felt that the latter's hard work deserved credit, since fellow players listened to Dravid due to the hard work put into his performance. At the end, Gavaskar made clear that the issue was not one of an 'Indian versus Foreign' nature.