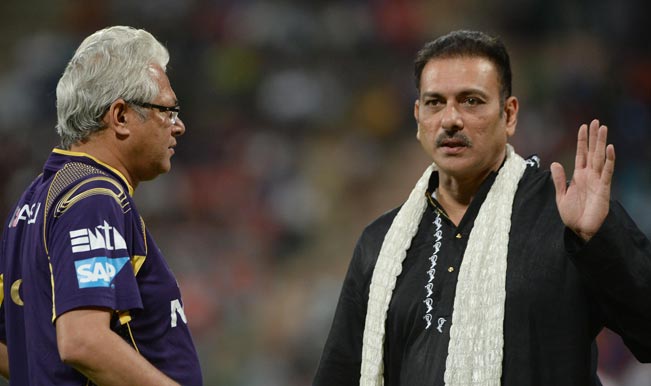 Sanjay Patel, secretary of the Board of Control for Cricket in India (BCCI) said in a press release that former India skipper and cricket commentator Ravi Shastri has been appointed as the Director of Cricket for India's upcoming One-Day International (ODI) series against England.
The statement released by the BCCI secretary Sanjay Patel further read, "In culmination of the discussions among all the office bearers of BCCI over the last couple of weeks, the BCCI has decided to avail the services of former India captain, Ravi Shastri to oversee and guide the Indian cricket team for the forthcoming one day international matches against England."
"Duncan Fletcher will continue as Head Coach while Ravi Shastri will be the overall in- charge of cricket affairs of the Indian Team," Sanjay Patel added.
Apart from Shastri, the board has also included Sanjay Bangar, Bharat Arun and R Sridhar have also been added in the set-up. While Bangar and Arun will assist Fletcher, Sridhar has been appointed as the fielding coach. Meanwhile, fielding coach Trevor Penny and bowling coach Joe Dawes have been rested from their duties.
"In their continuing efforts to re-energise the support to the team, the BCCI has given a break to the bowling coach Joe Dawes and the fielding coach, Trevor Penney for the one day series," Sanjay Patel said.