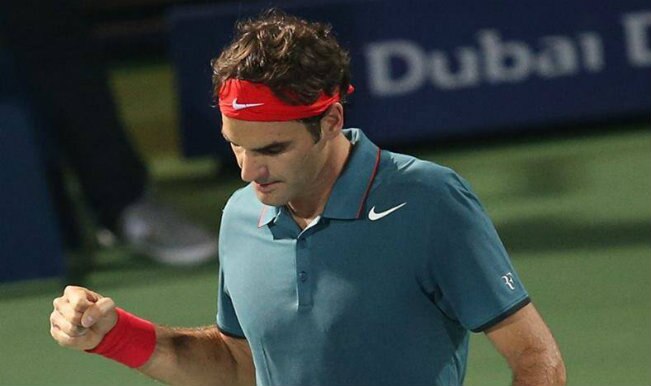 Roger Federer rallies from a set down to beat world number 2 Novak Djokovic, finishing with the score line of 3-6, 6-3, 6-2. With this win the Swiss player improved his overall head-to-head against -the Serbian with 17-15. This is also his 13th hard court victory over his same opponent. For the Dubai Championships title he faces last year winner Tomas Berdych.
The match started slowly for Roger Federer as he seemed to be still adjusting with his games. Despite Novak Djokovic taking the first set 6-3 in 36 minutes, it was quite a close contest with one of the most fantastic 26-rally was played between them.
Federer made a quick comeback by holding his serve at 3-2 before interrupted by in between due to few drizzle. But the player resumed shortly and Federer immediately broke Novak's serve to take the lead by 5-2 and eventually the second set 6-3.
The third and deciding set saw a more confident and aggressive Roger Federer, for which he is known for as he broke and took an early lead at the beginning of the third set. With the support of maddening crowd behind him, Federer wrapped up the third set 6-2.
With this win he is going to face Czech player Tomas Berdych in the finals of Dubai Championships, 2014. In his semi-finals, he defeated the German player Philipp Kohlschreiber in a tough 7-5, 7-5 contest. With this win he makes his second in a row finals appearance at the Dubai Open.
Roger Federer is leading 11-6 head-to-head against Tomas Berdych. Their last meeting was at this very tournament when the Czech defeated Federer in three sets. Can we see this match as revenge for Federer?