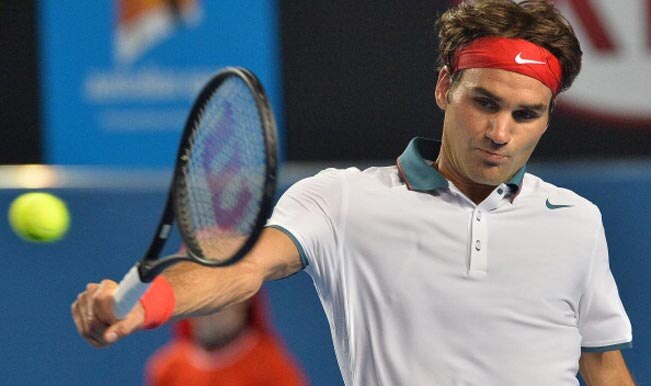 Roger Federer spent little time for a 6-2, 6-1, 7-6 victory over Blaz Kavcic in the men's singles second round at the Australian Open here Thursday.
The four-time champion raced through the first set in 26 minutes with a strong service game and belted 17 winners under the closed roof of Hisense Arena due to the extreme heat, which also had matches on outside courts suspended.
Kavcic held two break points in the fourth game of the second set and had Federer scrambling back and forth in a 23-shot rally only for the Swiss to force a forehand error.
The Slovenian did manage to break on the next point which only fired up Federer who won 13 of the next 16 points to clinch the second set in 28 minutes.
The final set was a little closer with Kavcic's serve improving a lot but he still could not halt Federer who clinched the tie-break 7-4 to win the match. IANS