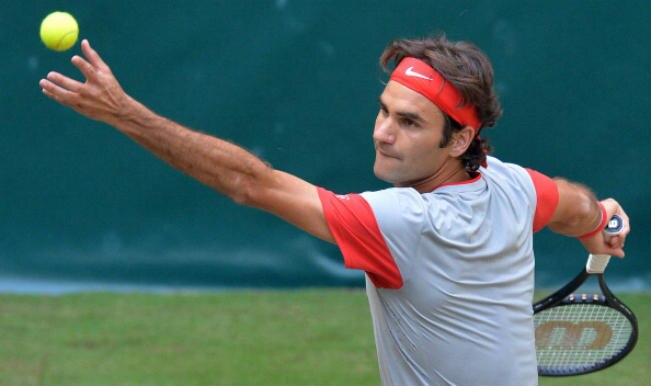 Berlin, June 14: Roger Federer defeated Kei Nishikori in straight sets 6-3, 7-6 (7-4) to reach the final in Halle for the ninth time Saturday. The six times Halle champion Federer utilised a break point to seal the first set meanwhile fourth seeded Nishikori fought back in the second set to force the former World No. 1 into the tiebreak, reports Xinhua.
However, Federer was able to equalise their head-to-head record to 2-2. The Swiss needed only one break point to pull away 4-2 before he reaped the first set 6-3. Federer immediately took the reins in the second set by breaking Nishikori's first game.
Nevertheless, the Japanese remained unimpressed and responded with a re-break. Both players failed to break each other, taking the matc into tie-break. Federer wrapped up the tiebreak 7-4 courtesy of four straight points.
The former World No. 1 will face Colombian Alejandro Falla who overcame 2011 Halle champion Philipp Kohlschreiber in three sets.