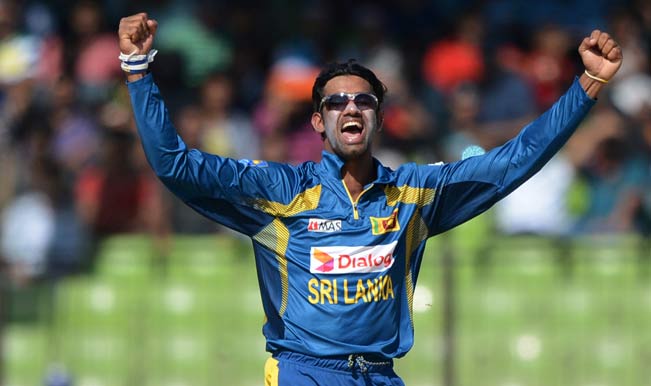 London, June 03 : The International Cricket Council (ICC) has received a report regarding Sri Lanka off-spinner Sachithra Senanayakeover a suspected illegal bowling action. Umpires Ian Gould and Marais Erasmus reported Senanayake after Sri Lankadefeated England in their fourth ODI on Saturday.
According to the BBC, the off-spinner, who can play in the deciding ODI of the five-match series at Edgbaston on Tuesday, will have to undergo an ICC test within 21 days. The ICC said that there were concerns over a number of deliveries, adding that Senanayake'sbowling action would now be scrutinised further under the council's process relating to bowlers reported in Tests, ODIs and T20s.
The ICC added that the off-spinner is required to undergo testing within 21 days, and, during this period, Senanayake is permitted to continue bowling in international cricket until the results of the testing are known.