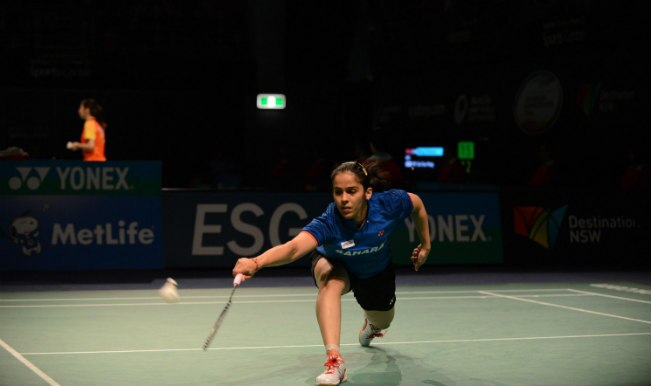 Indian shuttler  Saina Nehwal beats Spanish's Carolina Marin to win gold medal, thus winning the $750, 000 Australian Super Series in the summit clash on Sunday. Marin was the first Spanish badminton player to win silver medal. Saina's ruling performance sailed home to victory.
In the 43 minutes contest, the London Olympics bronze medalist swept the scored from Marin 21-18, 21-11 in the women's single clash.
Saina easily managed a 1-0 head record against her rival Marin with some of her skilful tactics and taking a 5-2 lead in the opening game. However, Marin did not give up that easily and thinned the score gaps making it 6-8. But the 21 year old Marin did not seem at ease playing it with the sixth seeded Indian.
Though Marin scored well after the break, Saina was quick to respond and left no chance no way to go down with the opponent's smashes thus making it 17-12. Although Marin tried her best to raise the number, it fell short in front of Saina's timed attacks. Marin's hard smashes however did not work and sealed the opening game by 21-18.
Nevertheless, Marin took lead by 3-1 in the second half but it did not last for a long time as Saina came into action with some of her best strokes. With that Saina clenched her fist and shouted 'come on' to which Marin complained to the umpire, who only asked her to continue.
Later which, Saina went up to an 11-4 lead with some of her trademark shots and then leading with 19-9.