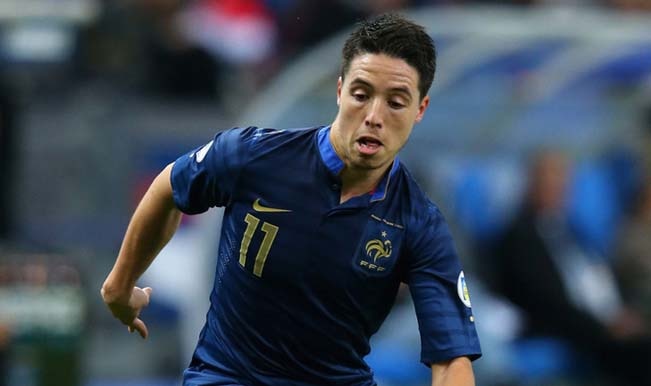 Samir Nasri has announced that he is quitting international football. The news of Nasri's retirement comes following an ugly falling out with the French media and France coach Didier Deschamps.
The 27-year-old was left put of France's starting team in the FIFA World Cup 2014 where France made it to the quarter finals especially after good performances from the Manchester City player who was instrumental in the Premier League Win for Man City.
The spat between Samir Nasri and Didier Deschamps took a hideous turn when Didier Deschamps filed a legal complaint against Nasri's girlfriend, Anara Atanes, for publicly insulting the French coach on Twitter due to Samir nasri's omission from the French side in the FIFA World Cup 2014.