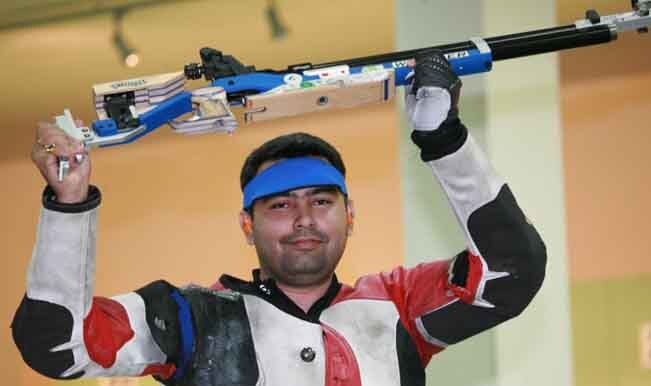 Indian shooters Sanjeev Rajput and Gagan Narang won the silver and bronze medals in Men's 50m Rifle 3 Position at the Commonwealth Games 2014 respectively. Silver medallist in the in the 50m Rifle Prone Men's Finals event of the CWG 2014, Gagan Narang looked on course to his second silver medal but his Indian compatriot Sanjeev Rajput hit a brilliant 10.4 round shot in 44th round to eliminate Gagan Narang to the third position
The Gold medallist of Men's 50m Rifle 3 Position event Daniel Rivers of England was miles ahead of the competition as he finished with a mammoth 452.9 points. Sanjeev Rajput closed it to finishe second with 446.8 and Narang with 436.8 points. It was a brilliant day for the Indian shooters as Manavjit Singh Sandhu won the bronze medal in Men's Trap event. This comes right after Harpreet Singh silver medal in the 25m Rapid Fire Pistol Men's finals.
With the addition of two medals, India's medal tally goes up to 31 that includes 7th gold, 15th silver and 9th bronze. With England's gold medal, they reach 79 medals and has now won 29 gold, 25 silver and 25 bronze.
Get Commonwealth Games 2014 Complete Schedule of Indian Players Here