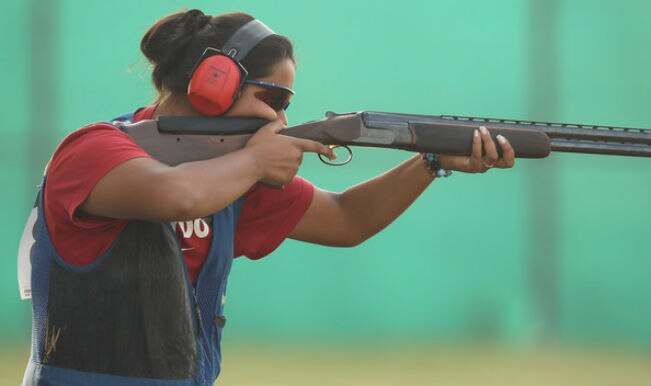 Indian shooter Shreyashi Singh not only won India their 8th silver medal but also the 8th medal in the shooting event. Shreyashi won the silver medal in the women's Double Trap event at the Commonwealth Games 2014. Delhi girl Shreyashi with the total score of 92 points took the second rank honour. Shreyashi missed the gold medal with a difference of 2 points from the gold medalist Charlotte Kerwood who finished with 94 points. It was double glory for England as the bronze medal also went to their nation's Rachael Parish who had a total score of 91 points. But it was not all rosy for her compatriot Varsha Varman who finished 5th with the total score of 88 points.
Earlier in the shooting at the Commonwealth Games, Rahi Sarnobat won the women's 25-metre pistol gold at the Commonwealth Games and had said the success of the Indian shooters in the international arena is due to better training venues and good coaches. Her compatriot Anisa Sayyed also bagged the silver from the same event.
Indian shooters have so far ruled the ranges claiming eight medals – three gold and five silvers – from the ongoing competition. On Saturday itself, they won five medals form the discipline.
Get Commonwealth Games 2014 Complete Schedule of Indian Players Here