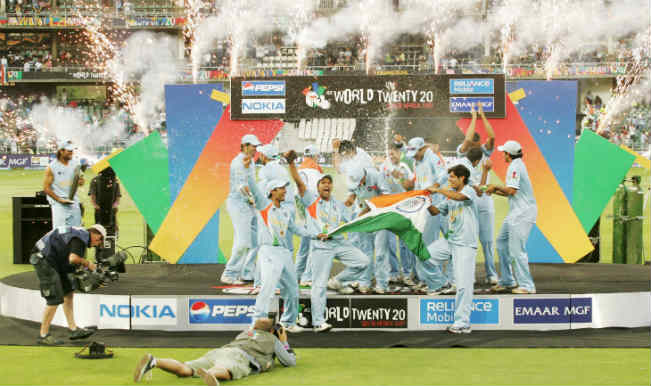 As Indian Cricket Team left to take part in fifth World T20, we bring to you a rundown of how India performed in the last four editions.
 World T20 2007: MS Dhoni's first assignment as captain and boy! he delivered. India's early exit from 50 Over World Cup in the same year prompted the team management to go to South Africa with a young team led by young captain. India lifted the inaugural World T20 by defeating Australia in semis and Pakistan in Finals.
World T20 2009: The tournament took place in England. India was placed in Group A along with Bangladesh and Ireland. India expectedly topped the group and went on to play Super 8s. In super 8 India had to face tougher opponents in South Africa, West Indies and host England. Defending champion India finished last in the group with no win to their credit and thus was eliminated from the competition.
World T20 2010: The third edition of World T20 took place in West Indies. India was placed in Group C and won it's both the matches against South Africa and Afghanistan. In super 8s India yet again failed to win a single match and could not qualify for the semi-final. Australia, West Indies and Sri Lanka defeated India handsomely.
World T20 2012: Sri Lanka was the venue for Fourth edition of World T20. India qualified for Super 8s after topping the table with two successive wins in Group stage. In super 8 India defeated arch rivals Pakistan and South Africa, but lost to Australia. At Points Table Australia, India and Pakistan were tied with four points each, it was only because of lower run rate India was eliminated from the super8 round. India's poor run in Super8s is quite visible and that has been the reason why India has never qualified for the Semi-finals after winning the inaugural World T20 in 2007. With new format at their disposal MS Dhoni and Co. will be hoping if not super 8 but super 10 will bring change in their fortune this time around.