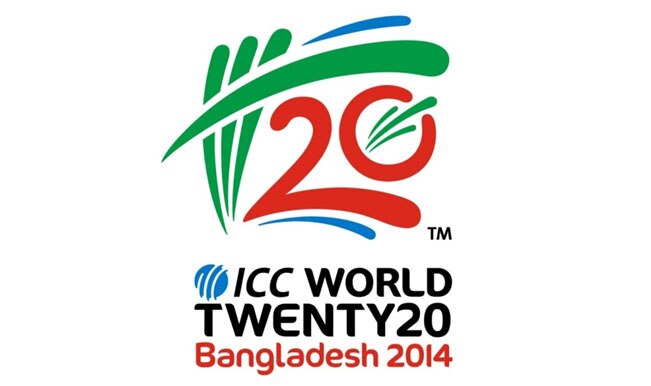 After the Asia Cup 2014, 16 nations get divided into 2 groups for the ICC World T20 World Cup Qualifier held in UAE with Group A having Ireland, the defending champions, Canada, Hong Kong, Italy, Namibia, Uganda, USA and United Arab Emirates while Group B has Afghanistan, Bermuda, Denmark, Netherlands, Nepal, Kenya, Papua New Guinea (PNG) and Scotland. (Read: India's report card in Asia Cup)
The teams start with the tournament on March 16th 2014 and ends on 6th April 2014. The matches will be played on 3 locations – Sylhet, Mirpur and Chittagong.
With the schedule of the tournament out, all eyes remain fixed on the match on 21st March 2014 between India and Pakistan. The match will be especially interesting after such a close match between the arch rivals which Pakistan won in the Asia Cup. The Indian side will be eager to pay the Pakistani side back.
Take a look at the complete schedule with match Time table & fixtures detail of ICC T20 World Cup 2014:
| | | | | |
| --- | --- | --- | --- | --- |
| Match no. | Date | Match | Time (IST) | Venue |
| 1 | 16th March 2014 | Bangladesh vs Afghanistan | 3 pm | Mirpur |
| 2 | 16th March 2014 | Nepal vs Hong Kong | 7 pm | Chittagong |
| 3 | 17th March 2014 | Zimbabwe vs Ireland | 3 pm | Sylhet |
| 4 | 17th March 2014 | UAE vs Netherlands | 7 pm | Sylhet |
| 5 | 18th March 2014 | Afghanistan vs Hong Kong | 3 pm | Chittagong |
| 6 | 18th March 2014 | Bangladesh vs Nepal | 7 pm | Chittagong |
| 7 | 19th March 2014 | Zimbabwe vs Netherlands | 3 pm | Sylhet |
| 8 | 19th March 2014 | Ireland vs UAE | 7 pm | Sylhet |
| 9 | 20th March 2014 | Afghanistan vs Nepal | 3 pm | Chittagong |
| 10 | 20th March 20 14 | Bangladesh vs Hong Kong | 7 pm | Chittagong |
| 11 | 21st March 2014 | Zimbabwe vs UAE | 11 am | Sylhet |
| 12 | 21st March 2014 | Ireland vs Netherlands | 3 pm | Sylhet |
| 13 | 21st March 2014 | India vs Pakistan | 7 pm | Mirpur |
| 14 | 22nd March 2014 | Sri Lanka vs South Africa | 3 pm | Chittagong |
| 15 | 22nd March 2014 | England vs New Zealand | 7 pm | Chittagong |
| 16 | 23rd March 2014 | Pakistan vs Australia | 3 pm | Mirpur |
| 17 | 23rd March 2014 | West Indies vs India | 7 pm | Mirpur |
| 18 | 24th March 2014 | New Zealand vs South Africa | 3 pm | Chittagong |
| 19 | 24th March 2014 | Sri Lanka vs Netherlands | 7 pm | Chittagong |
| 20 | 25th March 2014 | Bangladesh vs West Indies | 7 pm | Mirpur |
| 21 | 27th March 2014 | South Africa vs Netherlands | 3 pm | Chittagong |
| 22 | 27th March 2014 | England vs Sri Lanka | 7 pm | Chittagong |
| 23 | 28th March 2014 | West Indies vs Australia | 3 pm | Mirpur |
| 24 | 28th March 2014 | Bangladesh vs India | 7pm | Mirpur |
| 25 | 29th March 2014 | New Zealand vs Netherlands | 3 pm | Chittagong |
| 26 | 29th March 2014 | England vs South Africa | 7 pm | Chittagong |
| 27 | 30th March 2014 | Pakistan vs Bangladesh | 3 pm | Mirpur |
| 28 | 30th March 2014 | India vs Australia | 7 pm | Mirpur |
| 29 | 31st March 2014 | England vs Netherlands | 3 pm | Chittagong |
| 30 | 31st March 2014 | Sri Lanka vs New Zealand | 7 pm | Chittagong |
| 31 | 1st April 2014 | Bangladesh vs Australia | 3 pm | Mirpur |
| 32 | 1st April 2014 | West Indies vs Pakistan | 7 pm | Mirpur |
| 33 | 3rd April 2014 | Sri Lan vs West Indies | 6:30 pm | Mirpur |
| 34 | 4th April 2014 | India vs South AFrica | 6:30 pm | Mirpur |
| 35 | 6th April 2014 | Final | 6:30 pm | Mirpur |
For ICC World Twenty20 2014 Points Table, Match Results and Team Standings click here