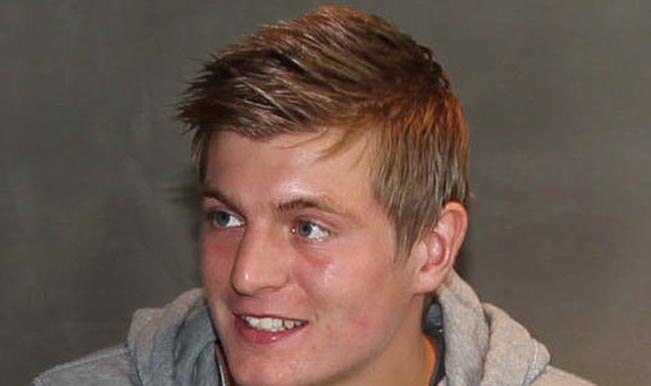 Toni Kroos is having the time of his life; first he was part of the World Cup winning German team and he has now landed a 6 year deal with Real Madrid. He transfers from Bayern Munich for £20 million.
Toni Kroos was one of the most successful players in FIFA World Cup 2014 and his performance has reaped the benefits with him earning over £5.3m each year of his 6 year contract with Real Madrid after deducting tax.
Toni Kroos will don the number 8 jersey in Real Madrid, the European Champions, with less than a year of his contract left at Bayern Munich.
Toni Kroos expressed his intentions of leaving Bayern Munich to go to Real Madrid when he was on vacation in Mallorca after the sensational German victory against Argentina in the FIFA World Cup 2014 finals.