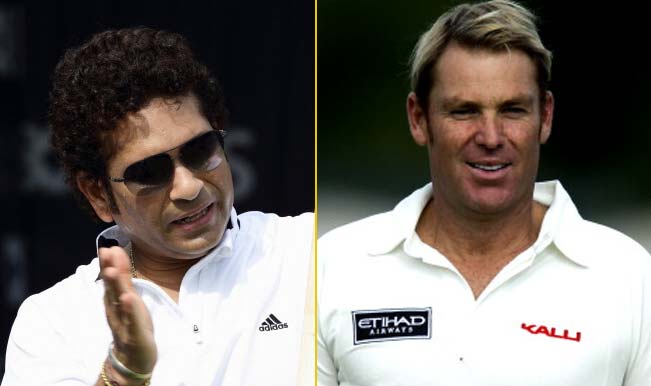 It is the return of good old days as former greats and modern-day maestros take the centre-stage for Lord's beneficiary match. The teams are divided in two sides Marylebourne Cricket Club (MCC XI) and Rest of the World (ROW XI). The match promises to be an entertaining affair for cricket lovers as both teams have a blend of current and former cricketers. It surely is one of the biggest shows of this season in cricketing world. As these two teams take on each other in 50-overs per side game we give you three reasons that would be enough to tempt you to catch the match.
1) Former Greats
Sachin Tendulkar, Brain Lara, Shane Warne, Rahul Dravid, Muttiah Muralitharan and Adam Gilchrist. When all these prodigious characters of the game come at one place it surely makes it an affair to remember. It has been long since we caught hold of these players holding a wood or leather on a cricket field. Muralitharan may have played in IPL this season but then watching him rubbing shoulders with other greats of the game has its own flavour. And yes, this will be for the first time little master Sachin Tendulkar will be in action post retirement. So, keep your calendar free.
2) Sachin vs Warne
There is an opportunity for cricket devotees to relive one of the most popular rivalries on the cricket field; it is Sachin Tendulkar vs. Shane Warne. They will not only be up against each other as players but as opposing captains as well. Sachin captains the MCC XI while Warne leads the ROW XI. This clash will assuredly bring back memories of Sharjah, when Sachin and Warne rivalry was on its peak and only thing missing here is late Tony Greig's rousing commentary.
3) And some exciting cricketers
There is more in the offering for cricket fans as accompanying these great cricketers will be some of the exciting players of the contemporary times. Virender Sehwag, Shivnarine Chanderpaul, Yuvraj Singh, Shahid Afridi, Kevin Pietersen and Saed Ajmal will all be exhibiting their skills in this exhibition match. This just supplements how exciting the match is going to be.
There seems to be no reason that you skip such a quality cricket match which comes once in a while on your TV screens. So sit back and enjoy your weekend with a delightful game of cricket.