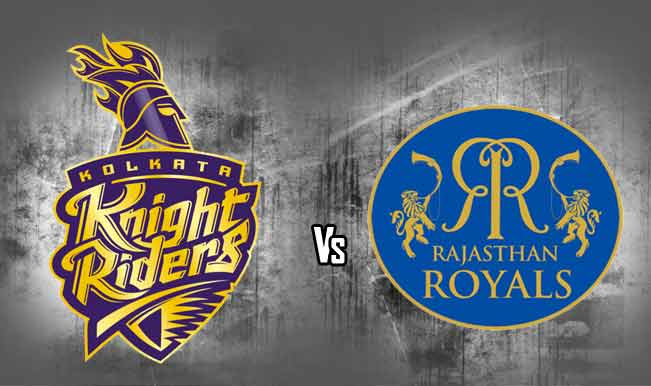 Kolkata Knight Riders and Rajasthan Royals have won two games each this season so far and now lock horns with each other in search of their third win. As both teams will be in action later, we take a look at some trivia involving the two teams.
1) Kolkata Knight Riders and Rajasthan Royals have met each other 12 times and settle with six wins each.
2) Kolkata Knight Riders have won all their matches against Rajasthan Royals while chasing.
3) 80 not out by Jacques Kallis in 2011 is highest score by a KKR batsman vs. RR.
4) Charl Langeveldt's 3-15 is the best bowling performance by a KKR bowler against RR.
5) Kolkata Knight Riders highest score and lowest score against Rajasthan Royals has come while chasing. 160/1 is the highest and 125 all out is their lowest.
[Also Read: Trivia: Kings XI Punjab (KXIP) vs Royal Challengers Bangalore (RCB)]
6) Swapnil Asnodkar's 60 remains highest score by a RR batsman against KKR, he scored it way back in inaugural season.
7) Kevin Cooper's 3-15 is best bowling performance by a RR bowler vs. KKR.
8) 196/7 is Rajasthan royals' highest team total against Kolkata Knight Riders.
9) Rajasthan Royals were bowled for 81 against Kolkata Knight Riders it remains their 2nd lowest total in IPL.
10) The 2nd wicket stand between Gautam Gambhir and Jacques Kallis of 152 runs is the record for the highest partnership between the two teams.
11) The two teams have also managed to play out a tie, where Rajasthan Royals registered a win in the super over.
Rajasthan Royals have once defeated Kolkata Knight Riders in a super-over.
IPL 2014 Schedule: All Match Fixtures and Complete Time Table of IPL 7