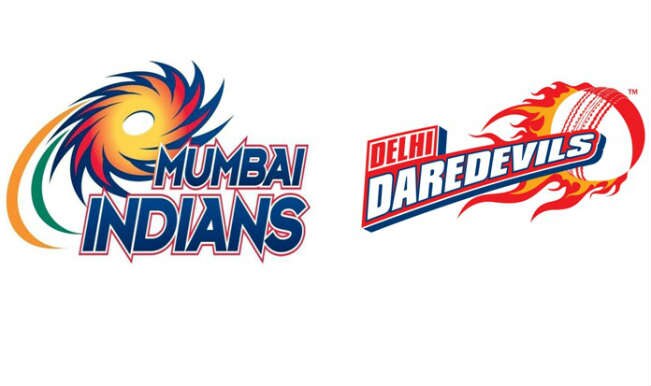 Placed at the bottom of points table are Mumbai Indians and Delhi Daredevils, while DD has one win under their belt, MI is yet to get off the mark. As both teams are set for their clash we take a look at some trivia involving both the teams.
1) Mumbai Indians and Delhi Daredevils have an equal win-loss ratio against each other, both teams have won six games apiece out of 12 matches.
2) Out of Daredevils' six wins five have come batting second.
3) Out of Mumbai Indians' six wins five have come batting first.
4) Yo Mahesh's 4-36 remains best bowling figures for DD against MI, he achieved this feat way back in inaugural edition, since than no DD bowler has taken 4 or more wickets in a match against MI.
5) Virender Sehwag 95 not out in 2013 is the highest score by a DD batsman vs. MI.
6) Mumbai Indians have once bundled out Daredevils under 100 runs. In 2011 DD was all-out for 95.
7) 207/5 in 2012 is DD's highest team total against MI, it is also DD's 2nd highest total overall in IPL.
8) DD's largest Victory by margin of runs against MI is by 37 runs.
9) Dinesh Karthik's 86 in 2013 is highest score by MI batsman against DD. This season Karthik is representing Delhi Daredevils.
10) MI's spearhead bowler Lasith Malinga is the only bowler to register five wicket haul in DD-MI matches. He took 5-13 in 2011 edition of IPL.
11) MI's highest team total overall in IPL has come against DD. MI scored 218/7 in 2010 season.
12) In 2012 MI was all out for 92 against DD, it remains their 2nd lowest total in IPL.
13) MI's largest victory by margin of runs in IPL is by 98 runs and that came against DD in 2010.
14) Both teams have never won a match by 10 wickets against each other.
Mumbai Indians and Delhi Daredevils last clashed in 2013 and Daredevils won that encounter by nine wickets.