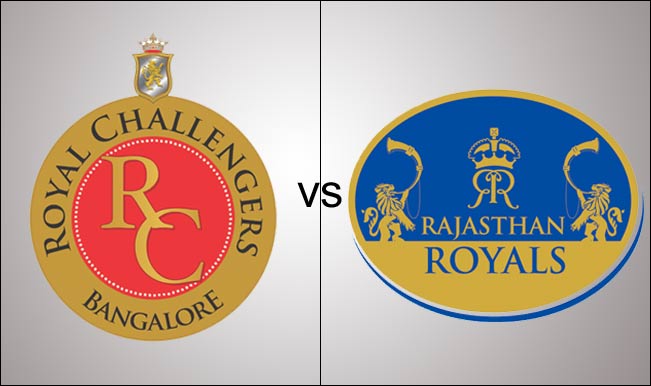 Royal Challengers Bangalore takes on Rajasthan Royals in first of the double header and we bring to you some trivia involving both the Royals:
1)     11 times Royal Challengers Bangalore and Rajasthan Royals have met each other, six wins have gone in RCB's kitty while five RR's way.
2)     Anil Kumble's 5-5 remains the best bowling figures bya RCB bowler in IPL, his feat came against RR in 2009 season.
3)     Tillakaratne Dilshan's 76 not out is the highest score by a Royal Challengers Bangalore batsman against Rajasthan Royals.
4)     Medium-fast bowler Amit Singh's 4-19 is the best bowling in an innings by RR bowler against RCB.
5)     Ajinkya Rahane is the lone centurion in RCB-RR matches,He scored unbeaten 103 off 60 balls in 2012.
6)     Rajasthan Royals has been dismissed twice under 100 runs by Royal Challengers Bangalore, for 58 in 2009 and for 92 in 2010.
7)     RCB bundled out RR for 58 runs in 2009, it remains the lowest team total in IPL.
In their last meeting Rajasthan Royals defeated Royal Challengers Bangalore by four wickets.