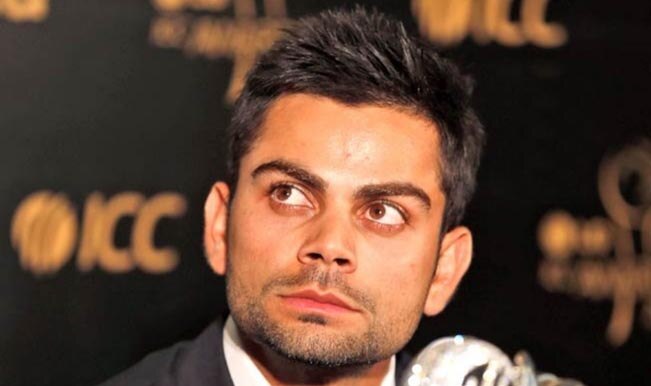 Virat Kohli has reclaimed his place at the top of the ODI batsmen rankings after a strong showing in the Asia cup. Virat Kohli scored a staggering 136 against Bangladesh and finished with 189 in 3 innings out of 4 matches in the tournament with an average of 63.
Before the Asia cup, Kohli was at the second spot in the ODI ratings and was trailing South African captain AB De Villiers by two rating points. Due to his strong performance in the tournament, Kohli gained 12 rating points and now leads de Villiers by 9 points.
Kohli achieved the highest ratings of his career after the match against Bangladesh, but some average performance in the later matches meant that he ended the tournament at 881 points. Other Indian batsmen to head in the right direction include Shikhar Dhawan in eighth where he gained 3 positions, Rohit Sharma in 22nd who moved up by one place and Ravindra Jadeja in 50th, up by 12 places.
The Indian bowlers also moved along the right track, where Ravindra Jadeja finished 5th (up by 4 positions and Ravichandran Ashwin was ranked 14th (up by 7 positions).
In the team rankings, India maintained their No.2 position in the rankings even after a dismal performance in the last series against New Zealand and in the Asia cup. Australia has also maintained its top position in the tables.