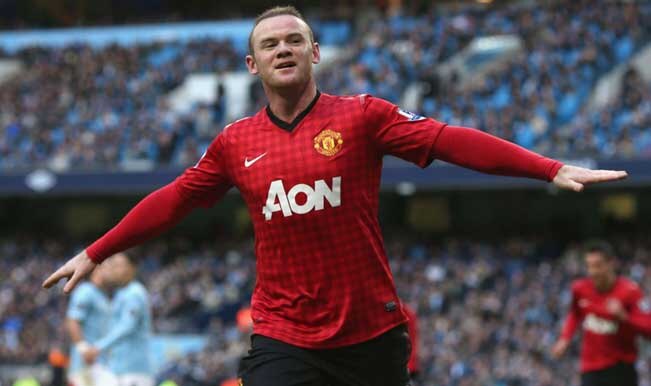 Wayne Rooney has bagged a 300,000 pound per week deal and signed a contract with David Moyes led Manchester United for another 5 years till 2019.
After being for a transfer to Chelsea in 2013 and sparking a huge speculation because who wants to see Wayne Rooney play for Chelsea anyway. The striker has decided to stay on with the Red Devils till June 2019 according to his latest contract.
Wayne Rooney, the 28-year-old striker will not only continue for another 5 years at Old Trafford but also stay with the team as team ambassador but that is whenever he decides to retire.
Confirming the finalized deal on Twitter, Wayne Rooney tweeted the close of the deal much to the relief of millions of Manchester United fans all over the world just moments before the official statement was released by the team management.
After arriving from Everton to Manchester United in 2004, he has since played 230 games, scored 208 goals and has become the fourth highest goal scorer by a Red Devil in all of recorded history.