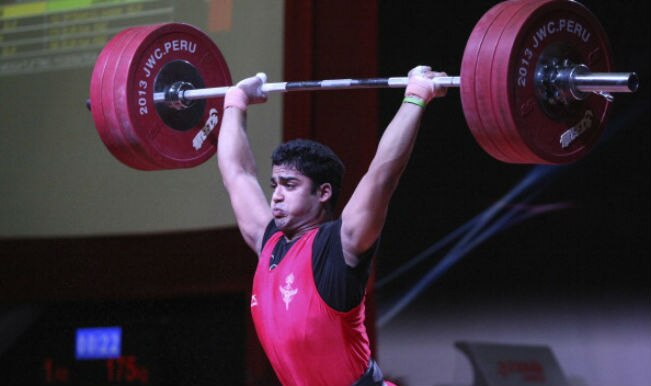 Twenty-year-old Vikas Thakur produced a brilliant show Men's 85 kg category event as he bagged the silver medal for India, 12th silver medal overall in the Commonwealth Games 2014. Vikas was at his inspiring best as the young weightlifter  fought all the odds and spasms to come out roaring.Powered by his superb show in the attempt 3 of the clean and jerk, Vikas had a score of 333 points with the combination of 150 kg from snatch and 183 kg in Clean and Jerk to take the second place.
Vikas Thakur looked set for the first berth had it not been for miraculous comeback from the New Zealand's Richie Patterson who picked up a shocking 185 kg in the clean and jerk in his last attempt. Patterson finished with a total of 335 points. Canada's P Plamondon took the bronze medal with 333 points.
Vikas Thakur's medal helps him add to the contribution made by weightlifters in the medal tally to 10. India's medal tally reached 26 with 7 gold, 12 silver and 7 bronze. India has won the medals in judo and shooting so far.