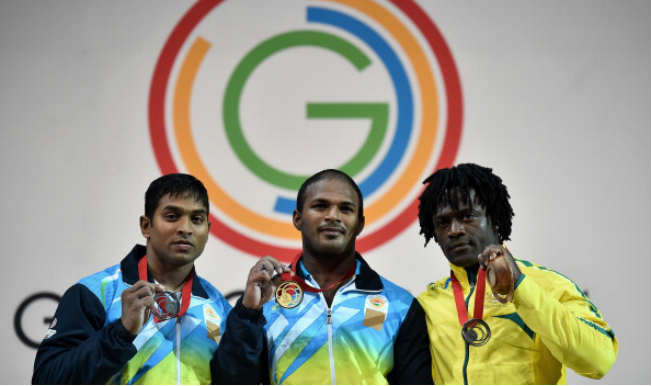 It is late night bloom for all the Indian fans as the weightlifters Sathish Sivalingam and Ravi Katulu won the gold and silver medal respectively in the Weightlifting Men's 77 kg group A event.  Sathish Sivalingam with a total of 328 kg took the top spot as his Indian counterpart Ravi Katulu lifted a total of 317 kg to bag the silver medal. The third place went to Australian F Etoundi who lifted a total of 314 kg.
Sathish Shivalingam was brilliant in his snatch lifts with clean lifts of 142 kg, 146 kg and 149 kg in three attempts, never earning a fault. In the Clean and Jerk he lifted a magnificent 179 kg.
Ravi Katulu of India lifted the best of 142 kg in the snatch and 175 in the clean and jerk to get a total of 317 kg. With these two medals, Indian Weightlifters have now won 9 medals in total in this Commonwealth Games 2014.
Get Commonwealth Games 2014 Complete Schedule of Indian Players Here