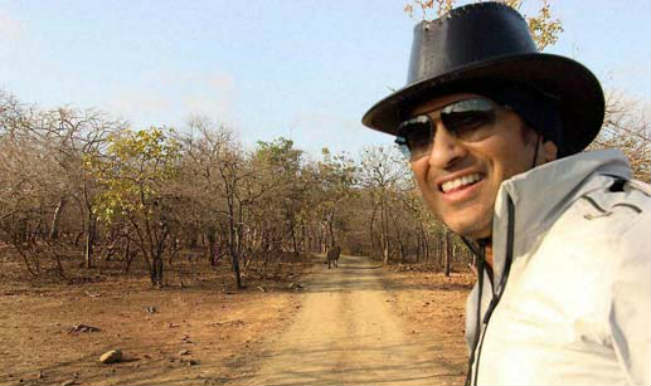 The power of posing for a selfie cannot be ignored, now that the God of Cricket has himself posed for one! Yes, Sachin Tendulkar while holidaying with his family in the dense Gir forests of Gujarat posed for this memorable selfie. And icing this photograph was the presence of an Asian lion in the background. Terrific is the word we can use to describe this scenario. It is one classic picture when one champion met another. For sure this one would go down as the most iconic selfie in the 'history of selfie'.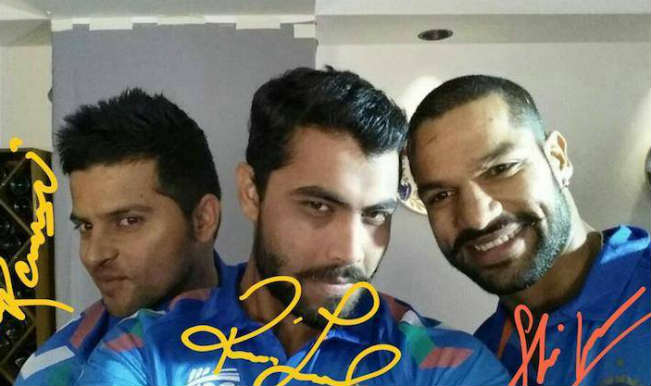 In the series of selfies, there was one posted by the official Facebook Fan Page of Indian Cricket Team of Indian players Ravindra Jadeja, Shikhar Dhawan and Suresh Raina posing one for the camera. The trio look in different moods as Ravindra Jadeja is posing with attitude; Shikhar Dhawan is gleefully smiling while Suresh Raina seems to be pouting!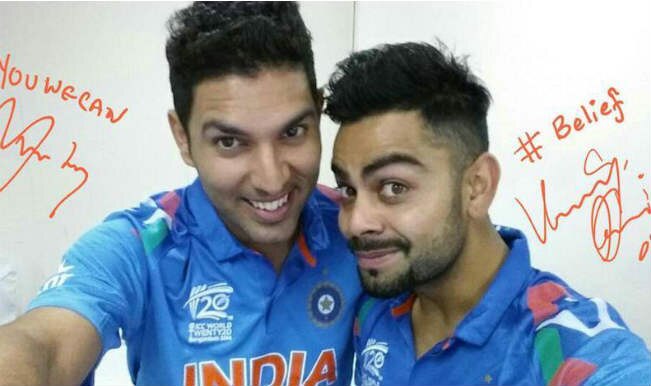 The start of the selfies of Indian cricketers was started by players Virat Kohli and Yuvraj Singh on their arrival for the ICC World Twenty 20 in Bangladesh. Both the players looked cheerful posing for this snap.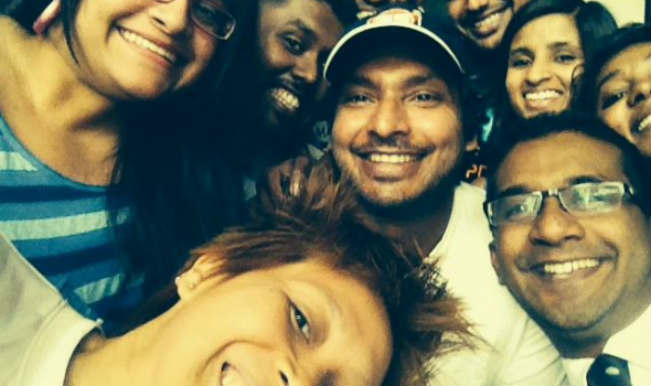 Selfie craze is not only limited to the Indian cricketers, as you could see a happy Kumar Sangakkara posted his selfie along with Yes FM crew. He tweet this pic and said "Hi Guys – Here's a fun selfie snap with Shaq and YesFM crew when I visited them during the Morning Show. Cheers, Sanga."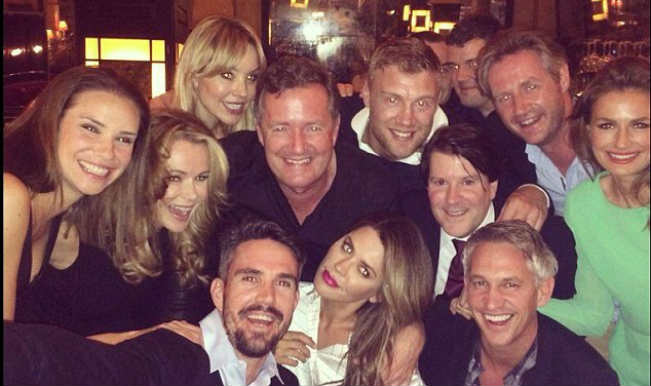 Former England players Kevin Pietersen and Andrew Flintoff were seen in a selfie posted by Pierce Morgan on Twitter.
SELFIE BOOM! pic.twitter.com/zuItA9uZEI

— Piers Morgan (@piersmorgan) March 18, 2014
Photo Credits: Facebook Fan Pages, Twitter