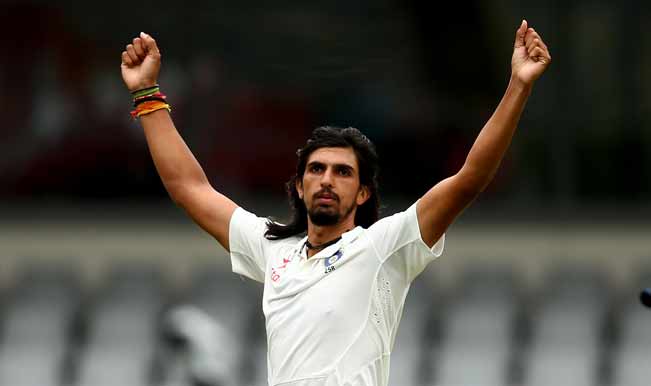 Now then Ishant Sharma, the spearhead of Indian bowling attack has won his team a match with a plucky performance at Lords scalping seven wickets in an innings for the first time in his career, the question every Team India fan would be asking is will he continue to dominate the opposition?
Perhaps a hard question to answer, but like every other cricketer he could be hero the one day and zero the other day. With three more Test matches to go in the on-going India-England series this is now a perfect opportunity for Ishant to be consistent at least for the remainder of the series.
He had a burst of good spell to start with in the first Test match and then went wayward, a small example how inconsistent the tall fast bowler can be, but then every player gets into this kind of zone. Ishant in the 1st innings of Lords Test went wicket less and came back strong in 2nd innings to win India a match.
Ishant has produced such spells in the past but this one had something special in it, the way he came in and ran showed the intent he was bowling with. Going back to New Zealand series at the start of this year Ishant bagged two six-wicket hauls in an innings in both the Test matches, but India could not achieve victory in any of the Tests in fact lost the first Test and drew the second one. The fact of the matter is Ishant had been bowling good and scalping wickets, but he was not turning into a match winner.
At Lords MS Dhoni mastered a plan for him and it worked both in favour of Ishant and team. He dumbfounded the England batsmen and looked jubilant every time he ran to bowl. There where selection qualms on why Ishant was drafted into team because the pacer was earlier dropped from Asia cup and World T20 squads and had not so good IPL season, but he had a decent performance in New Zealand Test series backing him and perhaps he gets better when it comes to red cherry (Test format).
He dished out a stellar performance in a historic win and every accolade for Team India had Ishant featuring in it. Now as the third Test starts this Sunday at Southampton Ishant will be buoyant but at the same time will be under pressure with expectations from fans back home sky-high. And will he stay consistent and match winnerthat only time will tell. For now the tall fast bowler is not part of jokes anymore.