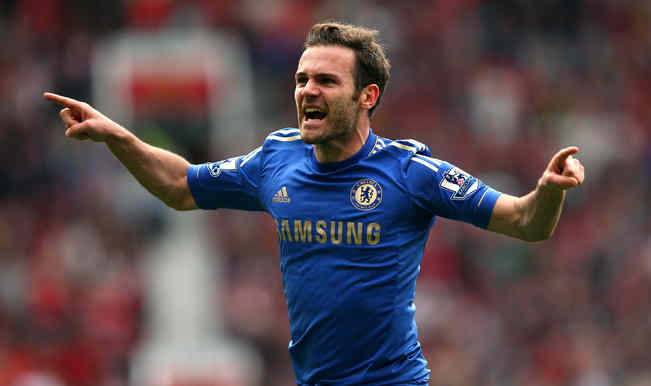 Manchester United announced on its website they have signed Spanish midfielder Juan Mata from Chelsea for a club record fee. The Premier League club said that the deal will be completed "subject to a medical and the agreement of personal terms" with the 25-year-old Spain international. The transfer will beat the club's record fee of 30.75 million pounds paid to sign Bulgarian forward Dimitar Berbatov from Tottenham in 2008.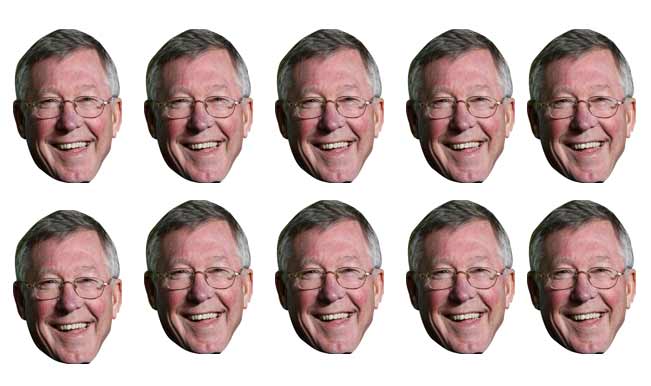 (Read: Five ways Man Utd can get back to the top)
The midfielder will be likely to make his debut on Tuesday against Barclays Premier League encounter with Cardiff at Old Trafford. 'Manchester United is pleased to announce it has reached agreement with Chelsea Football Club for the transfer of Juan Mata for a club-record fee,' said United in a statement.'The deal is subject to a medical and the agreement of personal terms.'A further announcement will be made in due course.'
It has seemed just a matter of time before Friday night's announcement was made, with it becoming Jose Mourinho confirmed the deal saying it's what he wants.  'It's what he asked us to accept. Chelsea Football Club is proud to act this way, in an open way, in a human way. The offer, compared with what the club paid two years ago (when Mata signed from Valencia), was fantastic.'
'We hope he does well,' said Mourinho. 'We are convinced he is going to do well. 'If Manchester United pay their record for a player it's because they know exactly what they want. 'They are convinced he's going to be important for them.  In spite of probably many clubs, many boards and many managers think you can't sell a top player to a rival club, especially not in the same country you play, we feel and we think differently. The player deserves respect, the player deserves to be happy and to play where he wants to play.'
Desperate to preserve his place in Spain's World Cup squad, Mata has jumped at the opportunity to help revive United's fortunes. Signing on Mata obviously won't guarantee success considering Manchester United's main problem is a non-existent midfield and a leaky defence.  United legend Bryan Robson believes that Mata's signing could signify a rebuilding process. He told Sky Sports:  'It is what everybody's been talking about for a couple of seasons now. Michael Carrick has been very consistent but everybody else has struggled to stamp their authority in there. I still feel it's an area we need to strengthen but it's only David Moyes and his staff who can make those decisions. But new signings, especially when they're top class, can give an injection of enthusiasm within the squad. It's a new challenge for Mata and I'm sure if he does sign, he'll enjoy being in the team and being wanted.'
Mata will bring some much-required class and thrust to their attack which currently looks absolutely clueless. But the problem is Mata's position, he prefers the number 10 role and United already have Wayne Rooney there. Perhaps they can line up in  a fluid 4-2-3-1 with Rooney, Mata and Adnan Januzaj interchanging but then it's not like United to play without out-and-out wingers. It's surprising that Chelsea even let Mata go but they've already signed Salah who will bring something different to the party. It was surprising that Mata was marginalised at Chelsea despite being their best player in the previous two seasons! Will Mata work for Man Utd better than their previous record signing Dimitar Berbatov – only time will tell?
With inputs from agencies