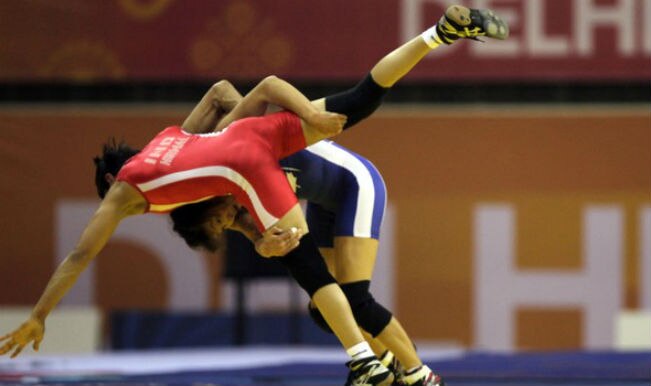 The winning record of Indian wrestling is back on track as 24-year-old Babita Kumari won the first gold medal of the Day 8. The young Indian defeated the veteran from Canada, B. Laverdure in the lopsided Women's Free Style 55 kg gold medal match. Dominating the two periods of game, Babita Kumari llooked invincible as she took the first period lead with a 3-0. Not ready to give up golden opportunity match, she extended the lead to go 6-0 up. Canadian tried her best to get control of the match but finished with 7-1 loss against champion Babita Kumari.
The silver medallist of the Delhi 2010 Commonwealth Games, Babita Kumari hails from a sporting family with her sister Geeta Kumari being the gold medallist in the last editn of Commonwealth Games. Her brilliant performance has given India its 11th gold medal overall and 4th on the name of wrestlers. India's medal tally now moves to 44 with 20 silver and 13 bronze included.
Babita Kumari earlier participated in 51 kg category and had won the silver medal in Commonwealth Games 2010. She has also won a bronze medal at the 2012 World Wrestling Championships.
Get Commonwealth Games 2014 Complete Schedule of Indian Players Here