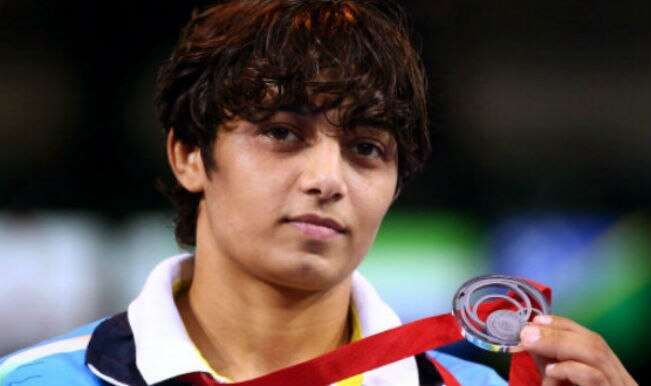 After a very hard battle against Nigeria's Odunayo Adekuroye, Lalita was completely over powered in the last 31 seconds of the Women's Free Style 53 kg gold medal match. This close defeat this young star to settle at a Silver making it India's 17th silver in CWG 2014.
India is shining bright at the 2014 Common Wealth Games with 36 medals already in their kitty. The biggest contribution in this season has been by the young wrestlers with some incredible wins. The first match of the day contributed to another silver medal in the Free Style Women's Wrestling. After qualifying to the finals by beating Scotland's Shannon Hawke in the 53 kg category, she bagged the silver medal in the finals.
Born on 14th June, 1994, this was her debut performance in the CWG. In a country where other sports are rarely every encouraged, the performances of Indian wrestlers have turned many eyes. It is delighting to see their medals shinning bright.
Get Commonwealth Games 2014 Complete Schedule of Indian Players Here 
Get The Updated Commonwealth Games 2014 Medals Tally Here