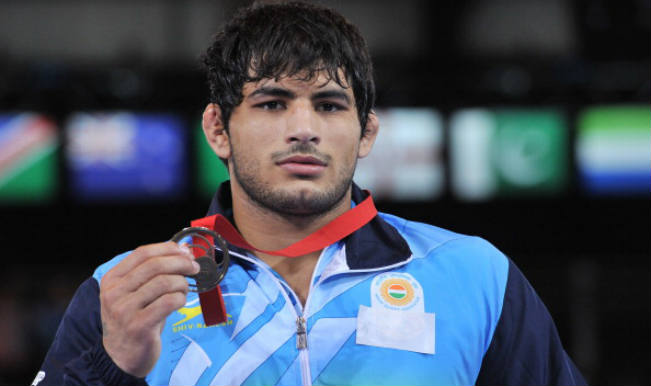 Indian wrestlers ended their fairytale run at the Commonwealth Games 2014 as Pawan Kumar won the bronze medal in the last event of the wrestling event in Glasgow. He defeated Pakistan's Muhammad Inam to take the bronze medal in the Men's Free Style 86kg category. In one of the best come backs seen in the 20th Commonwealth Games, Pawan Kumar came back from 0-2 down to level the match at 6-6. He won the match by highest points won in the last minutes of the event.
Iman Muhammad was comfortably leading till the last minute when Pawan was penalised and had to win point in the 30 seconds. He was trailing 4-2 at that time but Pawan Kumar pulled off a stunner to win the match. Earlier in the day 8 , Yogeshwar Dutt of India defeated J Balfour of Canada in the gold medal match of Men's Free Style 65 kg category event. And so had brilliant outing by the Wrestler Babita Kumari brings the first gold of the day as she won against B. Laverdure of Canada Women's Free Style 55 kg category event. While Geetika Jakhar of India had to be content with the silver medal as she lost her finals against the Canadian Danielle Lappage in the Women's Free Style 63 kg category event.
With this addition of bronze medal, India's medal tally goes up to 47 including 12 gold, 21 silver and 14 bronze. India has won 13 medals in wrestling at CWG 2014.
Get Commonwealth Games 2014 Complete Schedule of Indian Players Here 
Get The Updated Commonwealth Games 2014 Medals Tally Here