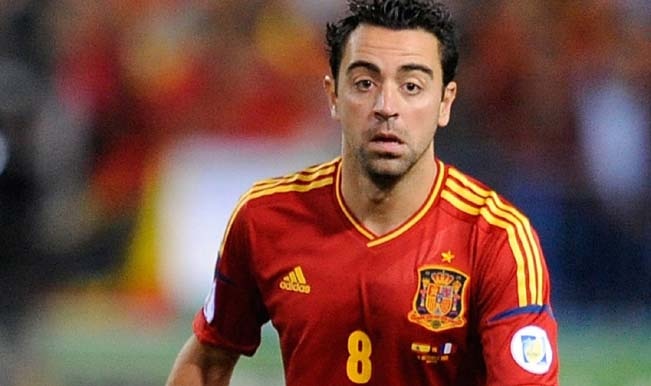 Xavi Hernandez has announced that he is quitting international football and will retire from the sport. Xavi Hernandez is probably the most successful midfielder for Spain aka La Furia Roja (The Red Fury) with 133 matches played to represent his nation and having scored 13 times.
The midfielder has been a part of the winning side in the Euro 2008, World Cup 2010 and Euro 2012 tournaments with the votes always being on his side to be a part of the team as a valued member at the midfield position.
The news comes after a shameful exit from the FIFA World Cup 2014 after the Spanish side, the defending champions, were out of the tournament in the group stages and it may have hurt the player to see the team not play to their best. Xavi Hernandez will never again be seen donning the famous red shirt with number 8 on it.
Hernandez said the he is grateful for the years of he represented his nation in various tournaments. We hope to see Xavi at other events and promote football as he is a source of great motivation for football lovers all over the world.