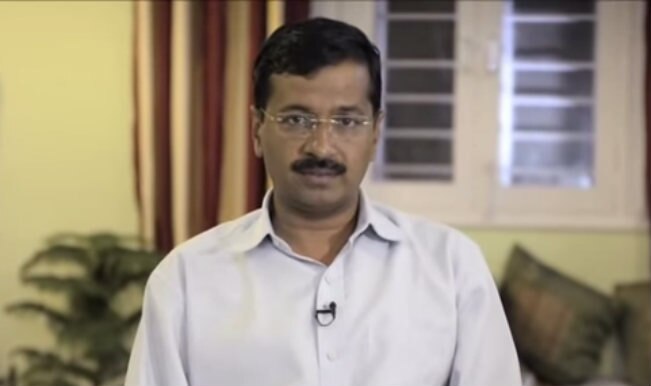 Even though his hurried resignation as Delhi Chief Minister has put up a big question mark over the fact on whether to depend on him or not, he is not demotivated yet. Nonetheless, through this video Arvind Kejriwal is giving a message of gratitude. He is thanking all the selfless volunteers of his Aam Aadmi Party (AAP). He is not addressing any issues rather just conveying his heartfelt thanks to each and every supporter of AAP.
He says, "My heartfelt thanks to all selfless volunteers of AAP who are putting their heart and soul into this movement. I get my strength and inspiration from you. I promise that I'll walk till the end with you. Promise me that you will not give up this fight."
He adds, "We cannot afford ads on TV and print but through this medium we will remain in touch. Please share this message with all volunteers of AAP and your friends. Together we'll change the nation."
Check out the video here!