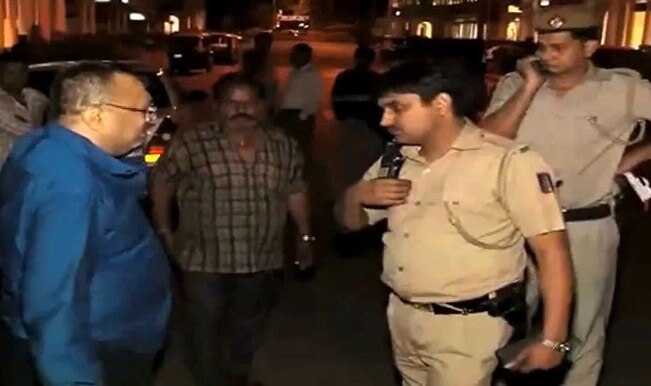 Police officers on duty in South Delhi had a tough time dealing with a drunkard and his family who abused the cops for not letting them drive away in the midnight. The drunkard, son of an affluent lawyer, continuously insults the policemen on duty for keeping the key of the car while the wealthy father looks a bit worried and  tries to get some help is seen making urgent calls.
Although the family members are trying to get the alcoholic into the car, the adult brat is stern and wants to trash the policemen. While the cops are seen patiently telling the lawyer that his behavior is not acceptable. Had it been a common man, the cops were sure to throw him behind the bars in no time.
While one of the relative succeeds in shutting the inebriate in the car, another one of them starts the row. He not only abuses the cameraman of Zee who is shooting the episode, but also asks him stop shooting it and asks for his details in a  threatening tone. Usually, in these kind of incidents, a case under obstructing a government servant from performing his duty is registered on the accused. But here, the police man on duty seems to be a bit confused thinking about  the consequences of arresting the son of a rich man.
Watch the shocking video to see the drunkard's behaviour!