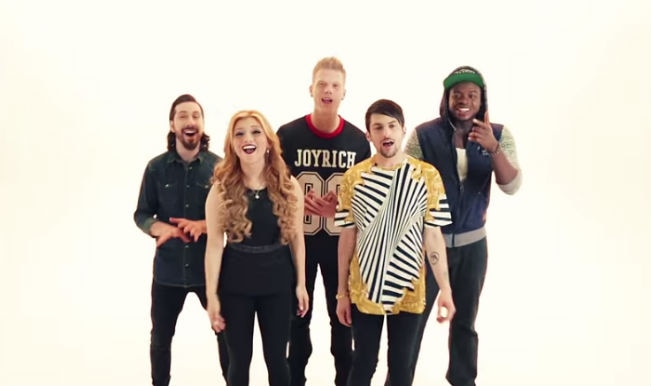 It seems the cappella versions of hit songs are the next big thing! Everyone is trying their hand at making a cappella version of hit single tracks by popular artists. Pentatonix is back with a band and this time they have done a cover of Ariana Grande's hit track Problem. This is the third installment from the group, they have been delivering great global hits and indie music and they out do themselves every single time.
The song is so cool that you will like it better than the original, if you are not a huge fan of Ariana Grande.The group Pentatonix came into limelight in 2011 after appearing on NBC's a cappella competition show, The Sing-Off. The mind blowing Pentatonix group not only sings, but also dish out some amazing beat box using their mouth. The group has also covered Pharrell Williams' Happy, Lorde's Royals, Justin Timberlake's Pusher Love Girl, and Macklemore & Ryan Lewis' Thrift Shop.
Not only Ariana Grande fans have loved the cover but also Ariana herself seems to be in aww, she took to Twitter and tweeted saying: omg y'all. my favs. been waiting! better SING i love u "@scotthoying: @PTXofficial Cover @ArianaGrande's "Problem"
Check out the Ariana Grande's Problem cover by Pentatonix here!