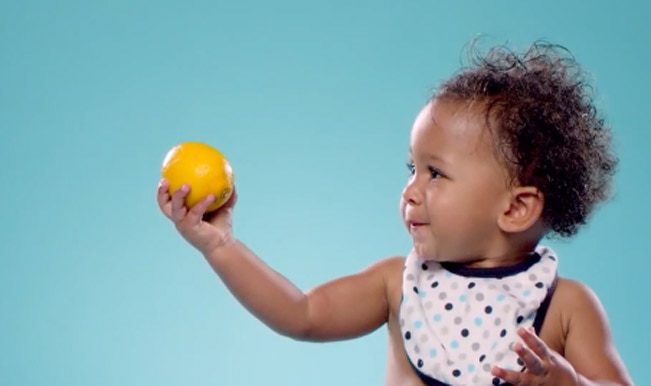 Remember the zingy taste of lemon? If the taste  can make us give weird expressions then imagine how the tiny tots might react to it. If you imagination power isn't that strong, don't worry, this video will do the job for you! This video has some adorable babies tasting lemons for the first time.
The babies are given the lemons and their reactions have been shot so perfectly, that you will be amused. The babies give mixed reaction while tasting the lemons, while some of them frown and others smile mischievously. No matter what the reaction is, the video is super duper cute! All of them are so adorable that you might just want to eat them (Not literally!).
The video is shot by photographers April Maciborka and David Wile and it is doing rounds on the internet since the day it has been uploaded. And it is not shocking at all because this slow motion video is something that will make your heart melt! Well, who can resist babies and puppies, right?
So, next time life gives you lemons, you can make a video out of it!
Watch this super cute video here: