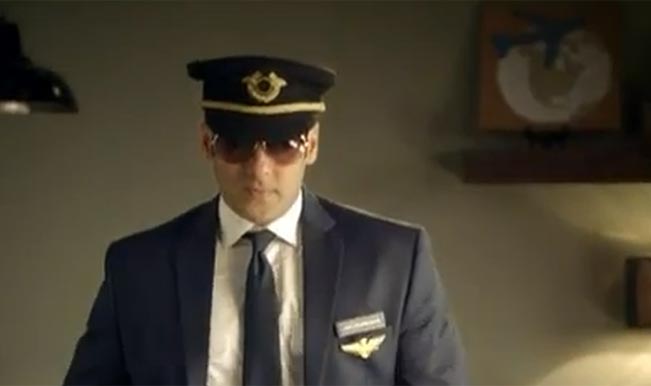 Right after Shah Rukh Khan released the trailer of his movie Happy New Year, Salman Khan has come out with the Bigg Boss 8 teaser. The TV reality show that Salman hosts for Colors every year is presenting the Kick actor in a brand new avatar for the eighth season! Salman is seen in a pilot's look in the Bigg Boss 8 teaser and his fans are sure to love it.
Nothing more is revealed in the teaser of Bigg Boss 8, except an airplane that takes flight. We wonder if this means the contestants are going to be housed in a location abroad. But what difference would it make it the Bigg Boss 8 house is in Lonavala or London? It's locked like a jail anyway.
The other interpretation of Salman's pilot avatar could be his association with Yatra.com, in which he has a share and also appears in its ads. Both Yatra and Colors are co-owned by Network 18. See the connection?
But whatever it is, Salman sure manages to surprise his fans every time – whether on the small screen or celluloid. We are waiting to see what the theme and tagline of Bigg Boss 8 will be. For now, watch the teaser of Bigg Boss 8 in the player below!