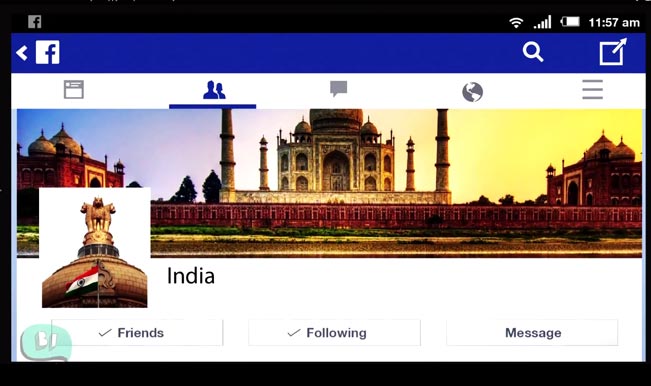 Updating Facebook profile is like a routine work for all of us on Independence Day but what if our country India also had its very own Facebook profile. If this would have been the case, then we are sure 15th August would definitely be the most exciting day for India as this social media user. This beautiful imagination has been brought to life by Being Indian Channel that posted the video – India's Facebook Timeline Journey on August 12 to celebrate our day life and freedom of independence and pay respect to our motherland.
From the brilliant comments like 'I wish I was there' to hash tags like #RESPECT, the entire video is marked with the national anthem Jana Gana Mana playing in the background will leave with happy tears of joy and pride on being an Indian.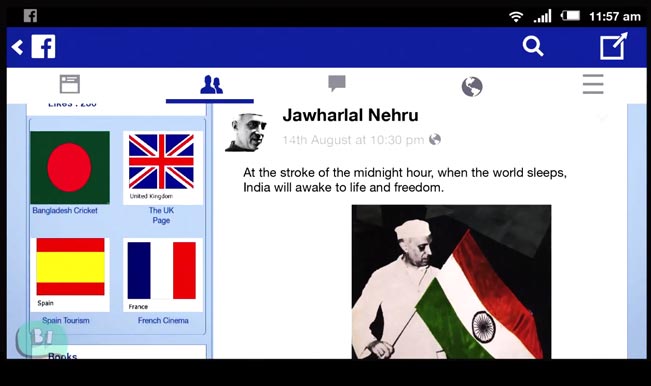 The video that is in the Facebook timeline format tells us a story right from the first day of Independence Day just like the first day of joining the Facebook. The first post is that of one memorable picture of our first Prime Minister Pandit Jawaharlal Nehru holding the national flag. It is posted at 14th August, 1947 at 10.30 pm with the caption – At the stroke of the midnight hour, when the world sleeps, India will awake to life and freedom. You cannot help smiling and at the same time feeling proud when you notice the post has been liked by Lal Bahadur Sashtri, Dr. Rajendra Prasad and 14.2 K users with 2076 comments!
India's Facebook Timeline Journey next destination is that of the Republic Day Parade. There are nostalgic black and white pictures splashed of the Republic Day celebrations. This event is followed up with 1965 War against Pakistan and presents the Heroes of the Soil. It marks the celebration of Indian Cricket team becoming the World Champions in 1983 to India becoming a polio free nation.
India's Facebook Timeline glorifies the significant contributions from the greats like Space man Rakesh  Sharma to saluting women power in form of astronaut Kalpana Chawla, Olympics medalists Saina Nehwal and Mary Kom.
Watch the India's Facebook Timeline Journey video here on this Independence Day.