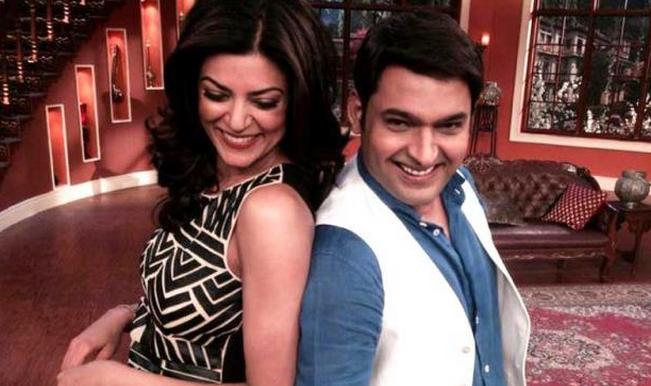 One of India's most loved beauty queens and an idol for many, former Miss Universe Sushmita Sen was on Comedy Nights With Kapil on Sunday, May 4, 2014 on the channel Colors. In this video, watch some moments from the show with Sushmita having fun and interacting with fans and Kapil Sharma, and also doing some pretty daring aerial acrobatic stunts!
We wonder where she learnt to do those things! And that amazing energy she has at the age of 38. Like, wow! The Bollywood actress is seen hanging from a white rope made of a cloth and doing all sorts of acrobatics. Respect!
Watch Comedy Nights With Kapil: Sushmita Sen episode clippings below!