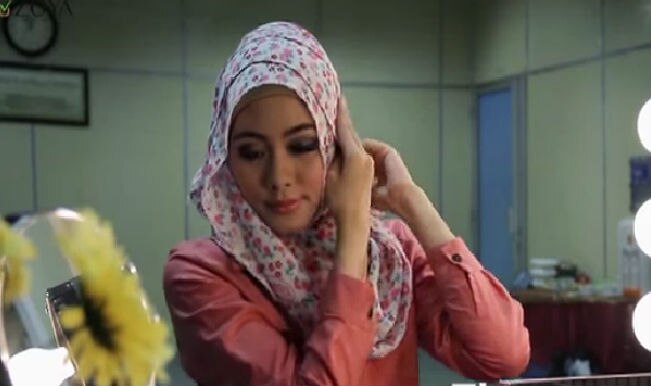 Hijab is a veil worn by Muslim women that covers the head and the neck leaving the face uncovered. The traditional scarf or headdress is worn based on religious doctrine. This attire is derived from the Holy Quran. Hijab is the most common type of head dress worn by Muslinm women which is worn in different hues of colour and can be worn in different ways as well. The Hijab is often colour coordinated with the women's outfits.
Hijab is one of the most important part of the dress code of Muslim women beyond the age of puberty and it also refers to the notion of modesty as the Quran instructs Muslim women to dress in a modest way.
As Eid or Eid ul-Fitr marks the end of Ramadan, and people celebrate the merriment with the festive season, we share with you this Eid ul-Fitr special video. This is a Eid ul-Fitr DIY hijab tutorial. This do it yourself video shares with you not just one but four different ways to wear your scarf or headdress this festive season!
All you need to do is get your pashmina and follow this simple hijab tutorial. We hope you find the video useful when you get dressed for the festive season. Have a blessed Eid ul-Fitr!