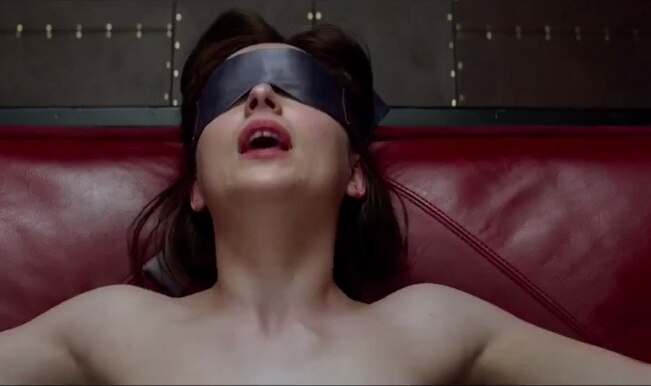 The Fifty Shades of Grey official trailer is something which should come with a disclaimer:  Too hot for to handle! One of the most acclaimed of E. L. James' erotic romance novels is soon to come to life on screen. And whether you have read the novel or not, you won't think twice before hitting the theatres for this one after watching the Fifty Shades of Grey trailer!
Fifty Shades of Grey stars Dakota Johnson playing Anatasia Steel (Ana) and Jamie Dornan playing the role of charismatic BDSM-lover Christian Grey. The trailer progresses smoothly and well, sexually. If you are offended by BDSM or any sexual scenes, then this one is not for you. But the good news is that Dakota Johnson seems to be the perfect choice for Ana's role, and we hope Jamie Dornan will do complete justice to the role of Mr. Grey!
If you are a Beyonce fan, then the Fifty Shades of Grey trailer has a small treat for you. It features an exclusive version of Beyonce's song Crazy In Love which adds to the sensuality. The supporting cast features Rita Ora, Marcia Gay Harden, Max Martini, EloiseMumford and Jennifer Ehle.
The Fifty Shades of Grey trailer is a must watch but only if you are above 18! Watch it if you can!