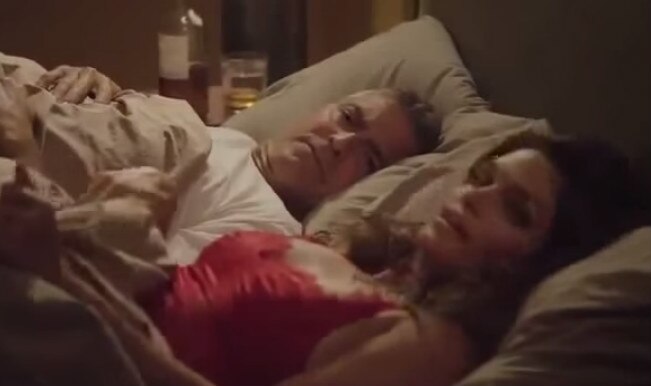 George Clooney shares his birthday with a few other famous people on May 6. On his birthday we share with you one of his classic commercials, Casamigos Tequila.
The Hollywood actor, who recently got engaged, got into the tequila business with businessman Rande Gerber who happens to be married to former supermodel Cindy Crawford. The name of the tequila, Casamigos, is inspired by their homes in Mexico. Casamigos is Mexican tequila that Gerber and Clooney have been enjoying for years.
The spot has a threesome in some very compromising positions. So as to not end up in such awkward situations, the ad warns us to 'drink responsibly'. This short film is written and produced by George Clooney.
The commercial shows Clooney waking up next to Crawford with a puzzled expression, and a bottle of Casamigos Tequila on the nightstand. And then follows a series of similar occurrences happening, ending with Clooney sharing a bed with Gerber! The video ends with the message "Please drink responsibly". Check it out!