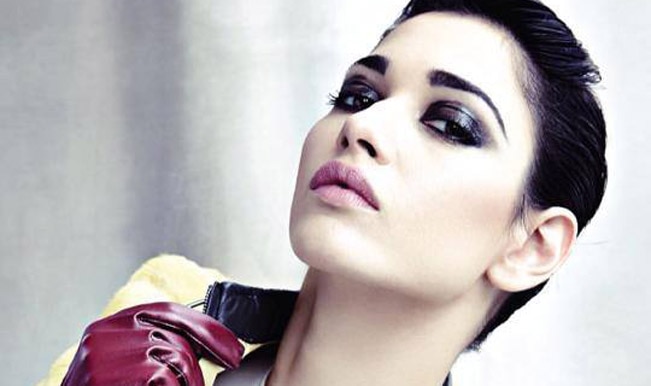 Prior to her upcoming movie's release Tamannaah Bhatia is grabbing some eyeballs with her Femina Magaazine Cover! She will be seen in the upcoming slapstick comedy Humshakal.
We share with you the Femina Magazine cover photo-shoot June 2014 featuring Tamannaah Bhatia. The actress is scorching the Femina cover and making the summer even hotter! This is the first time the actress is doing a photo shoot for any national magazine cover page. And the debut cover shoot is pretty amazing. She looks hot without wearing any skimpily clad clothes. The actress has managed to look smoking hot in her diva look without revealing too much.
On the June edition the actress definitely gets thumbs up for her glam quotient. In this edition Tamannaah reveals her diet and exercise secrets and her secret behind her slim waistline and toned mid riffs.
Watch the video below!