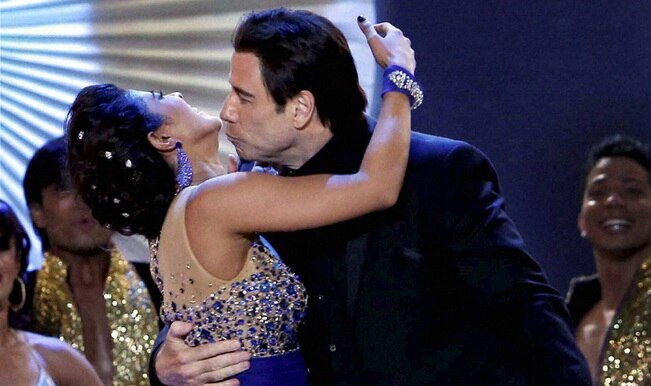 Look like Bollywood's desi babe is truly Exotic for Hollywood actors! At the International Indian Film Academy (IIFA) Awards 2014, Priyanka Chopra shook a leg with actor and world dancing sensation John Travolta on stage. And guess which song they danced to? The popular Tune Maari Entriyaan from Gunday, Priyanka's film!
It is not the first time Priyanka has impressed a top-billed Hollywood star. Earlier, much was written about her friendship with Gerard Butler and he even visited her in India.
Also, at the IIFA, Kevin Spacey was made to dance to Lungi Dance with Deepika Padukone, Shahid Kapoor and Farhan Akhtar. And now we see Travolta the great dancer shake a leg to a typical Bollywood number!
We dunno if IIFA has gone places or is it just that Hollywood really likes Bollywood now. But what we saw was that the Grease actor really liked Priyanka, as he tried to kiss her on the lips not once but twice. And guess who was seen happy watching them dance – Govinda! Watch the video below!