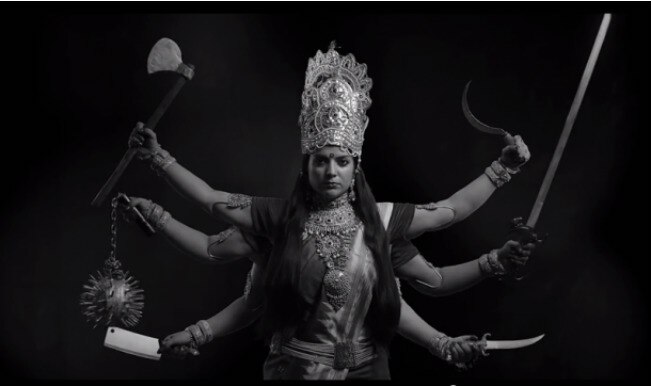 I'm Not A Woman – An apology to all the Indian women on behalf of the Indian men. This video by East India Comedy that was posted on August 11 on You Tube left us thinking. Yes, a thought that will keep revolving in your mind irrespective of you being man or a woman. We guess giving a mere serious thought is the need of hour, when so much is happening around us. Watch: Kalki Koechlin stuns the patriarchal Indian society with 'The Truths of Being a Woman'
The video starring four men – Rajit Kapur, Neil Bhoopalam, Meiyang Chang and Sorabh Pant starts with them wish to be women and tell us why they are not women. They begin with a wish, regret of not being one and finally apologize to all the women on behalf of all the Indian men for giving them the present disgusting atmosphere to live in!
Meiyang Chang catches your attention with the very first line "I am not a woman. But I wish I were one, because women are so sexy." He is joined by actor Neil Bhoopalam who would go on to sell both his kidneys to be as good looking as the women. Senior actor Rajit Kapur and stand-up-comedian Sorabh Pant talk about how women are far superior to the men. Stand-up comedian Aditi Mittal also plays a major role in this video – I'm Not A Woman.
I'm Not A Woman brings some of the narrowest thoughts of the existing society into light – like a man and a woman can be friends, just friends. The video highlights how India is the second most unsafe place for women in the world, worse than Saudi Arabia – a country where a rape victim is stoned to death is a better place for women but not India!
The highlight of the video is when the four demand women to give stronger reply to all their offenders. They feel  'Being Women in India; kind of SUCKS'. But India being their homeland, the women instead of walking out of here to somewhere more secure, it is better to teach 'these bunch of a**holes' a lesson.
The video showcased roadside romeos to outrageously stupid politicians making random comments on something as serious as rape. Through this video, the four men apologized to all the women in India and why the women should ever explain or apologize for expressing or doing something of their choice. Overall a brilliant concept by East India Comedy towards bringing a minor change in the mindset of our society. Watch I'm Not A Woman video here