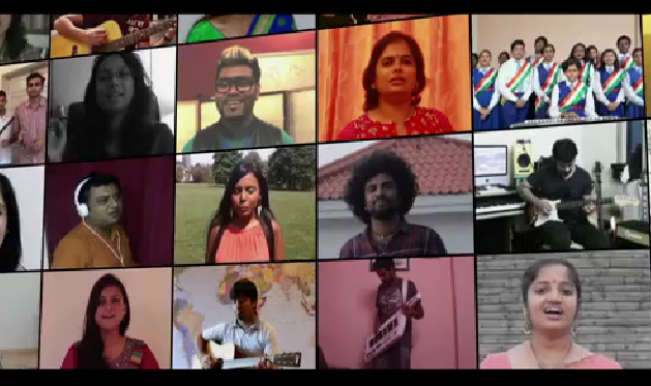 It is said that music brings the world together and this video below completely justifies this quote. The 68th Independence Day is almost here and to celebrate India's Independence Day, the popular online entertainment platform ErosNow has come up with a unique video that features over 50 strangers from all over the country and abroad singing 'Saare Jahaan Se Achchha'. There is unity in diversity, indeed!
The video which features Indians from Kolkata, Delhi, Indore, Varanasi, Ranchi, Gwalior, Mumbai and other states has the names of these Indians written in the video along with the names of the states to which they belong to. NRIs from Netherlands, Germany and United States have also contributed to this patriotic song video. They dont know each other and are complete strangers to one another . This clearly shows that we Indians, inspite of being divided by race, religion, culture and state, are all one! The editing of this video took around 110 long hours and there also are guitarists, singers, musicians, and tabla players seen as part of this Independence Day special video.
Watch the exclusive video here! Happy Independence Day!