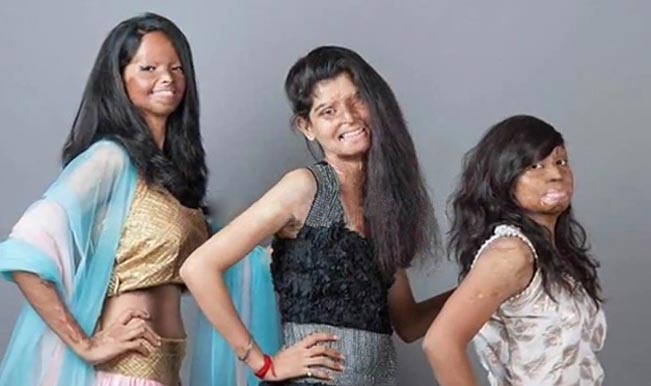 This photo shoot of acid attack survivors is truly worth watching. The photo shoot showcases five young Indian girls who survived acid attacks boldly posing in front of the camera. Dressed in beautiful Indian creations, the girls seem quite cheerful and not worried about their looks.
The ladies who used to hide their faces in stoles or scarves while in public places says that they longer feel the need for it. These young girls namely Rupa, Ritam, Sonam, Laxmi and Chanchal posed for Rahul Saharan's camera without any hesitation and have pledged to no more hide their faces and believe that they need a life of dignity.
Although they took the time to revive out of the trauma of the horrendous act that was done on them, they have now become emotionally strong and have decided to fight for their justice.
One among the lovely girls, Rupa dropped her second name and disowned her father for supporting her step mother for attacking her with acid. She now has joined a charity campaign 'Stop Acid Attack' and work with acid attack survivors.
Watch the photo shoot of these brave girls!