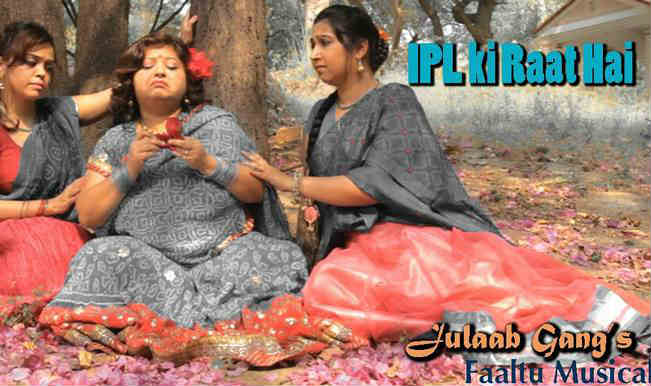 With the beginning of the Indian Premier League (IPL) 7, everything changes! Especially for women. And to capture this phenomenal time of the year, Julaab Gang has come up with something new to share virally.
Julaab Gang is a women's comedy show produced by JAM productions and is the literal translation for those who suffer from Verbal Diarrhea.
The wpmen have come up with this hilarious spoof called IPL Ki Raat Hai: Bulaava Musical, which is an epic retro take on the scintillating IPL 2014 and its anthem Chalo Bulava Aaya Hai.
The spoof video showcases how the IPL season changes everything, with husbands and boyfriends getting hooked onto the game and giving less or totally no attention to their wives and girlfriends respectively. Also how women have a crush on cricket stars like the super sexy Virat Kohli.
The retro vibe is too cool to ignore, set to the old song Chup Chup Baithe Ho with the nasal voice and in and out black and white shots. The video is a hilarious roller coaster ride! Watch it below.