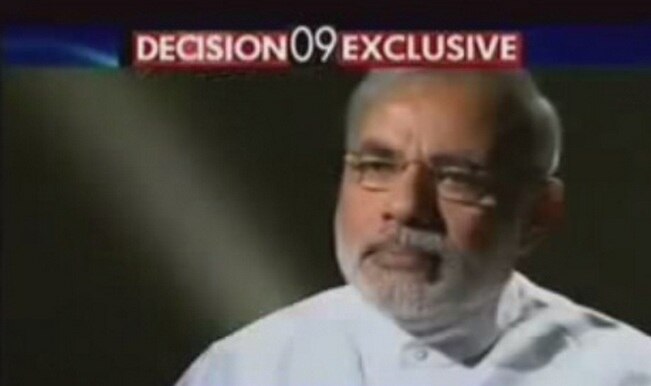 Twitter is abuzz with the hashtag #ModiSpeaksToArnab in anticipation of tonight's (May 8) interview of Narendra Modito Times Now Editor-in-Chief Arnab Goswami.
One of the twitterati also shared a 2011 video interview of Modi as Gujarat Chief Minister. Being questioned by Goswami, Modi speaks about Gujarat's development and also tries to expose the Congress party's 'false propaganda'. Looking at the video, one feels like he has been a pro at talking about these things forever now!
Check out one of the first interviews of Narendra Modi, the Bharatiya Janata Party's prime ministerial candidate for the Lok Sabha Elections 2014.