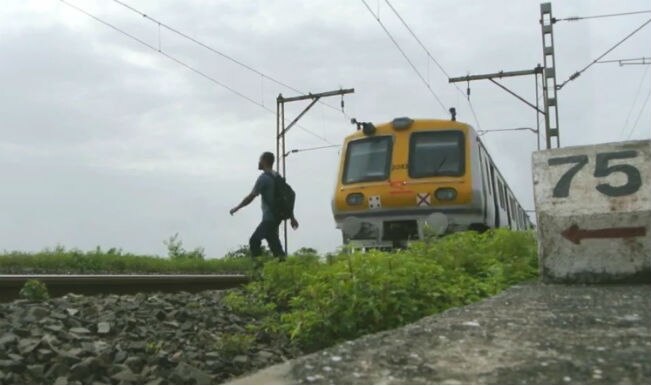 Now that everyone is familiar with Salman Khan's stunt from the movie Kick and also relating viral jokes relating to the same, here is yet another replica of the stunt. After the trailer of Kick, this infamous stunt had created a huge buzz among Salman's fan zone. There were also some jokes going around taking a dig at Salman's kind gesture of saving the bicycle firstly and later him.
Now that all the drama has subsided, a guy has tried to replicate the Khan's overrated stunt. The boy is either his fan or is trying to boast that this stunt is everyone's cup of tea. This guy imitated the stunt, exactly in the same way even with the camera placed at the same angle, only he missed to come with a bicycle. Although we are not sure, if the video is the work of computer graphics or other tricks, the video looks quite natural.
Published under the YouTube Channel named, Mandarlmagination, he has described the video as a stunt done by him and that  he will do similar stunt in the near future as Part 2 .
Check out Salman Khan's Kick stunt reenacted in the video below!