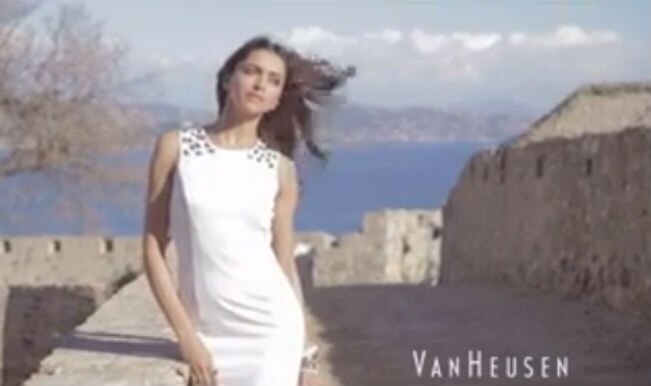 After Van Heusen Winter 2013, winter Deepika Padukone collaborated with the clothing brand to unveil her own Limited Edition collection. On the occasion of her 28th birthday on January 5, 2014, she had walked the ramp with 10 lucky fans in her own creations.
The dimpled star had started off as a model before turning into an actress but this is an all together different journey for her. Watch the video of her latest Van Heusen collection.
Deepika says, "I've tried to design a line that doesn't merely bask in the sun, but celebrates it. The result is the Limited Edition Spring Summer 2014 collection that I hope you love wearing as much as I enjoyed creating."
The assorted collection has high street glam quotient. The collection ranges from  a white beaded lace dress, a red monotone pantsuit, beaded shimmer dress, stone encrusted ivory dress and a little black dress (LBD).
Check out the non-fussy glamour edition of Van Heusen below!